Elementary
The focus of the Pre-Primary and Primary Counselor is to facilitate the learning process for students. Time is spent in consultation with the adults who are in the most contact with the students, addressing issues which may interfere with a student`s learning process. The course of action is determined by consultations with the parents, administration, teacher and/or student.
In Pre-Primary and Primary levels, the Counselor has many varied dutties to assist parents, teachers and students.:
Instructional Support Team Meetings:
Both parents and teachers can request meetings. Sometimes Professionals such as Psychologists, therapists or tutors also request the meetings.
Behavior Assistance:
A student who is having difficulty with behavior meets with the Counselor and his or her teacher to develop a plan that will help the child improve behavior.
Conflict Resolution:
Students who are having difficulty with relationships work with the Counselor using a conflict resolution process. Students learn how to solve problems, listen to each other, and find a win-win solution.
Classroom Lesson:
If a classroom lesson is neccesary, they are provided on topics such as: empathy, impulse control, anger management, getting along with other, friendship, selfsteem, feelings, conflict management, values, sex education and any topic based on the needs of the class at any time during the year. These class lessons are an efficient and affective way to address issues from a particular child that may actually affect many of his/her classmates.
Small Groups:
Small group counseling is another vehicle to address needs our students have. Social skills, achievement and family change are areas that lend themselves to this format.
Personal Concerns:
The Counselor works in the areas of students' personal concerns such as divorce, death, separation, violence, etc.
Communication:
The Counselor coordinates with Community Agencies to present specific topics to the students, facilates Parent Conferences during the school year.
Testing and Referral:
The Counselor administers or coordinates and interpretes group and individual Standarized Testing (English and Spanish) and maintains students' cumulative records. When it is neccesary, the Counselor refers students to professionals to be evaluated.
Admission Process:
The Counselor during the school year, also evaluates those students from P.K to Fifth Grade who are applying to enter Colegio Interamericano and consults results with administration.
Organization of Programs:
The Counselor organizes School Campaigns about Drug's Prevention, Sexual Education and others.
Special Program :
The Counselor plans and coordinates the Character Education Program based on the SIX PILLARS OF CHARACTER Program, designed to help encourage students to develop and display good character on daily basis.
Gladys E. de León
Pre-Primary and Primary Counselor.
[email protected]
Ext. 128
PLEASE LET ME KNOW IF I CAN HELP YOU!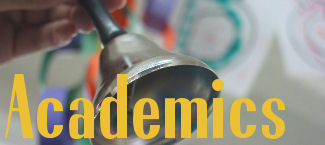 Middle and High School
The main goal of the High School Counseling Department is to provide students with experiences and opportunities that contribute directly to their self-understanding, to have a better relationship with their environment, and to take responsibility for their own actions and decisions.
The High School Counselor provides students with opportunities to explore their interests, values, strengths, weaknesses, preferences and, skills in order to develop a positive self-concept. We seek to give students the social and communication skills needed to interact positively and effectively with each other and their environment. Activities with the students are oriented to help them to develop decision making skills and positive attitudes toward learning. The course of action is determined by consultations with the parents, administration, teacher and/or student.
The High School Counseling Program offers the following services:
Individual Counseling: brief and remedial help is offered to a minority of students who might experience social and/or emotional concerns such as family issues, drug misuse, eating disorders, sexual/physical abuse, depression, anxiety, broken or difficult relationships, among others.
Group Guidance: provide educational and career information to classroom size groups, as well as post-secondary education and financial-aid opportunities both in Guatemala and outside the country.
Group Counseling: work with small groups of students who might have similar or related problems such as study skills, test anxiety, self image, overstressed, and others.
Career Development and Information Services: Help students make appropriate career choices providing them with opportunities to have interest inventories, achievement tests and personal interviews in their attempt to develop post.secondary career options both in Guatemala and in the United States.
Consultation: this is a way to share knowledge, information and skills with parents, teachers and administrators in an attempt to facilitate the learning process for students and identify and address any issues that may interfere with a student`s learning process.
Coordination: of different services to students such as guest speakers during educational campaigns, standardized testing program, community service activities, among others