Community
Colegio Interamericano was founded in 1976 by the alumni of Colegio Americano in Guatemala City. The founders sought to provide another school alternative for Guatemalan families other than Colegio Americano, since their alma mater was at capacity in enrollment and frequently did not have space for the children of its alumni. The school has been located on its present campus in the suburbs of Guatemala City since 1981.
In the beginning years, the mission of the school was to emulate many of the positive characteristics of its alma mater that the founders found indispensable. These included USA accreditation and a bilingual education for its students. As the school grew and matured over the years, it gradually assumed its own mission, identity, and purpose, and in 1989 it secured US accreditation to guide its bilingual program.
In addition to the fact that Colegio Interamericano has offered an alternative for Guatemalan families seeking a US education for their children, it has more recently provided a viable choice for an increasing number of foreign students and internationally mobile families.
The student body in the K-12 school is 1061. The pre-school program for 4-year olds has 60 children enrolled
Families enrolling their children in the school are generally from middle and upper class families in Guatemala, many of them with college educations. They are predominantly business owners, executives, and professionals. An increasing percentage is connected to aid agencies or the Guatemalan consulate.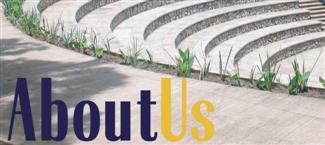 School
The qualities or characteristics that have attracted students to the School during the past two time periods have been the following:
1981 – 2002
Family-like atmosphere
Individual attention for students – small classes
Bilingual program
USA curriculum
Sheltered environment with low incidence of student drug use and other at risk behavior of adolescents
Due to a number of program and staff changes and improvements, the following continuing and additional qualities and characteristics are currently attracting students:
2002 – 2004
Emphasis on academic achievement
Native English speakers
Individual attention for students- small classes
English immersion program for Kindergarten
Change to full-day Kindergarten
Incorporating the International Baccalaureate
USA Curriculum
Increase in number of professional teachers
Sheltered environment and low incidence of student drug use and other at-risk behaviors.
The conditions that have precipitated the changing qualities and characteristics that attract students are:
Change to the North American calendar
Experimental School status in Guatemala
Increased number of native English speakers
Announcement of the International Baccalaureate to be implemented
Significant increase in quality of professional teachers across the campus