Continuous Improvement
The Middle Years Program
The Middle Years Program (MYP) is part of the International Baccalaureate Organization. Colegio Interamericano is working towards the IBO certification and this is our second year of work towards this important challenge.
The MYP recognizes that teenage students are particularly sensitive to social and cultural influences and are struggling to define themselves and their relations to others. The MYP program helps students develop the skills necessary to cope with this period of uncertainty. It encourages them to think critically and independently, to work collaboratively and to take a more disciplined approach to studying.
The MYP also seeks to give students a broader international perspective—to help them become informed about the experiences of people and cultures throughout the world. It helps to foster a commitment to help others and to act as a responsible member of the community at the local, national and international levels.
At Colegio Interamericano all students from 6th, 7th, and 8th grade are included in the Middle Years Program
Areas of Interaction
The areas of interaction are embedded in the curricular activities. Students are encouraged to make connections between subjects, generalizing what they have learned, to the real world and to more global issues.
Included in the Areas of Interaction are:
Approaches to Learning
Community and Service
reativity and Results (Homo Faber)
Environment
Health and Social Education

6+1 Writing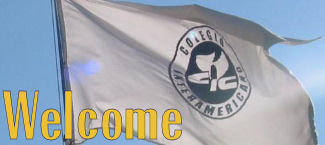 Character Counts Program
The Six Pillars of Character
Everyone's values: trustworthiness, respect, responsibility, fairness, caring and citizenship are known as the "Six Pillars of Character". The Language itself came out of a summit conference on character education convened by the Josephson Institute of Ethics in 1992 in Aspen, Colorado.
The diverse group of educators, youth leaders and ethicists who gathered there to investigate ways of working together agreed unanimously that these six values are clearly central to ethical people's lives, which transcend divisions of race, creed, politics, gender and wealth. In short, the Six Pillars can dramatically improve the ethical quality of our decisions, and thus our character and lives.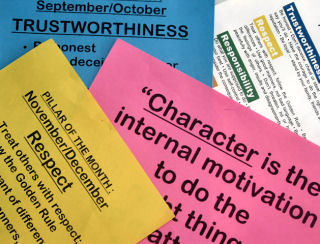 Counselors from Colegio Interamericano worked a curriculum map to develop the program. In Pre-Primary and Primary levels, every month teachers promote, support and reflect on a value, working different activities within a curriculum content and being models for their students.
Also, during the school year, general activities had been developed to foster the Six Pillars of Character among our school community.