Basketball Photos
Congratulations to the boys basketball team, coached by elementary school teacher, Brian Crites. They returned from a successful AASCA basketball tournament in El Salvador. The boys brought home the Sportsmanship Trophy for the team exhibiting the highest and most consistent fair play.
Congratulations to 10th grader Adoniran Galindo who was named to the All Star Team for the AASCA tournament. It is quite an honor to be chosen as one of the best players in such a highly competitive tournament.
Fotos del torneo AASCA de baloncesto en el Salvador que se celebro del 13 al 17 de abril.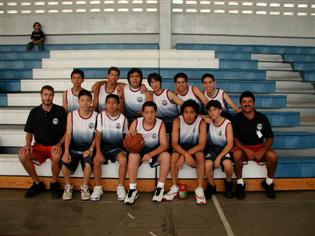 Este es el equipo de baloncesto masculino del Colegio Interamericano

Atras de izquierda a derecha:
Adoniran Galindo
Sebastian Laleau
Julio Aleman
Nicolas Park
Andres Monroy
Hsiao Shen Wu
Al frente
Shi Chen Chuang
Alejandro Galindo
Dor Kelman
Mario Rosales
Martin Grazioso
Les acompañan
Coach Brian Crites
Alfredo Estrada, Coordinador de Deportes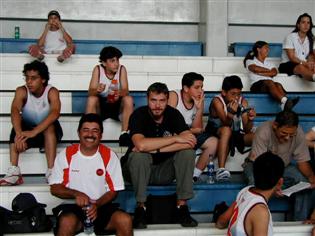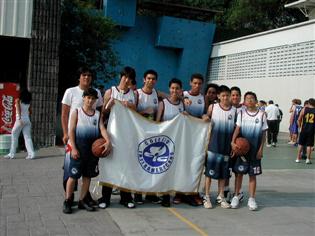 Gracias al apoyo de los papas del los alumnos Galindo